James and Nellie Butler 2020 Scholarship Recipients
Congratulations to the four students honored with the James and Nellie Butler Scholarship Award this May! This award is given to one student in each of the four Albemarle high schools, demonstrating academic excellence, need, and – especially – commitment to serving the greater good. Each of these students will receive $1,000 towards their educational expenses.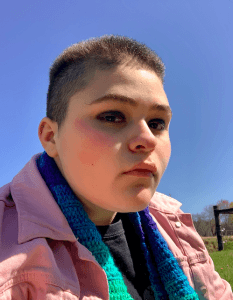 Gabriela Arvizu graduated from Murray High School and will begin studying at The Cleveland Institute of Art this fall. Gaby helped run the Mock Elections at Murray, and was a leader in Community Meetings. She worked to build doghouses for the SPCA, and volunteered her face-painting skills at Community Day in Washington Park. She was described by one of her teachers as "a passionate, thoughtful, and engaging young person."
Maryam Alwan graduated from Albemarle High School, and will be part of a dual degree program at Columbia University and at Sciences PO – The Paris Institute of Political Studies – this fall. Maryam attained many academic and leadership awards, including AP Scholar with Distinction and National Honor Society. Maryam worked with Special Olympics, Amnesty International, and Model UN, and she tutors immigrants in English. Also, Maryam is a Brown Belt in Martial Arts.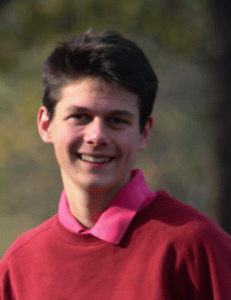 William Ancona graduated from Monticello High School and will be studying at UVA this fall. Will was part of the Health Academy at Monticello, and also very active in Monticello's drama department as Captain of the Virginia State Champion Improvisational Team, and as part of a group that wrote and directed one-act plays at Monticello. Will served as an Intern in UVA's health system. He's volunteered at The Lodge at Old Trail, and was part of a Peacebuilder program. Will wants to fight for healthcare for all.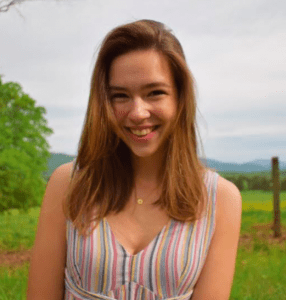 Chloe Kienzle graduated from Western Albemarle High School and will start at UVA this fall. Chloe has already done lots of work in local politics – organizing Postcards for Progress with at least 20 volunteers, organizing meet-and-greets, and working on election days. She a SOCA coach, and a UVA Medical Center volunteer. Chloe was on the Model UN team at WAHS and was the President of Key Club. Chloe plans to study and work in the field of Human Rights.
All four of these students exemplify the spirit and dedication to education, engagement, and service to a larger community of James and Nellie Butler. While on the Albemarle Board of Supervisors, James Butler championed fair and equitable teacher salaries, and helped to establish the Charlottesville-Albemarle Technical Education Center – CATEC. Nellie Butler was a technical education teacher, and worked with her husband in several community efforts, including voter registration. Nellie served as a Girl Scout leader and a 4-H advisor for many years.