We've compiled brief introductions to each of the Democratic candidates seeking the nomination for the 5th Congressional District, US House of Representatives. The Primary is just around the corner on Tuesday, June 23rd.  We have also included information from Indivisible Charlottesville, who kindly prepared a Voter Guide!  We are also hosting a candidate forum with our Democratic friends in Cville on May 31st at 3 pm. Stay tuned for information on how to join and listen – and ask your own question!
JOHN LESINSKI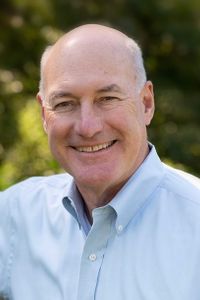 John is a 1980 graduate of Santa Clara University, California and served 26 years in the Marine Corps. After leaving active duty in 1985, John continued his career in the Reserves and retired as a colonel in 2006. While in the Reserves, he earned a Master of Science in Strategic Intelligence at the Defense Intelligence College. John's post-collegiate career in the Marines Corps took him around the world before he decided to settle in Virginia, where he has lived for the past 35 years, working in commercial real estate. Currently, he is an Executive Vice President for Colliers International. He has also added local government to his résumé, serving a term on both the Rappahannock County Board of Supervisors and School Board.  John was also appointed by Govs. Terry McAuliffe and Ralph Northam to work on veteran affairs at the state level. In 2014, McAuliffe appointed him to the Virginia Veteran Services Foundation, and, in 2018, Northam appointed him to the Board of Veterans Services.
DR. CAMERON WEBB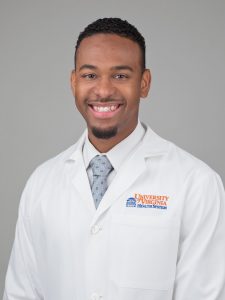 Dr. B. Cameron Webb is a physician and lawyer who works at the intersection of health and social justice. He is an Assistant Professor of Medicine and Public Health Science at the University of Virginia, where he works as a hospitalist in the Department of Medicine and serves as co-director of the Department of Public Health Science's Health Policy Program. He recently completed a year as a 2016-17 White House Fellow. In his time spanning the Obama and Trump administrations, his portfolio included education, workforce and criminal justice reform work through President Obama's My Brother's Keeper initiative, as well as White House healthcare policy work in both administrations. He received a B.A. in Interdisciplinary Studies as an Echols Scholar at the University of Virginia, a J.D. and health law certificate from Loyola University Chicago School of Law, and an M.D. from Wake Forest School of Medicine. UVa that his current position as director of health policy and equity at the university was created for him.
ROGER DEAN "RD" HUFFSTETLER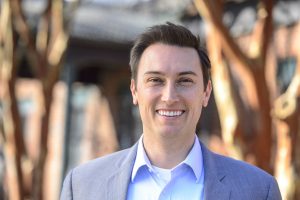 Originally from North Carolina, where he helped on his grandparent's farm, his family later spent time in Georgia when Huffstetler's father worked in auto plants. Growing up, Huffstetler became the first person in his family to graduate from college, and he did so through scholarships. He used those scholarships to attend the University of West Georgia before joining the Marines and deploying to Iraq and Afghanistan. He served in a Prowler Unit responsible for conducting airborne electronic warfare and deployed to Afghanistan and Iraq. Honorably discharged with the rank of sergeant in 2007, RD attended Harvard Business School and the Kennedy School of Government on the GI Bill. After school, he spent five years working for technology companies and eventually started his own. He also spent time working as chief of staff for former U.S. presidential candidate and Rep. Seth Mouton, D-Mass.
CLAIRE RUSSO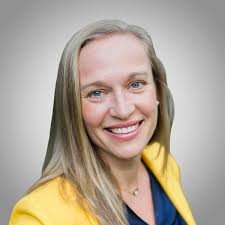 Raised in Washington DC, Claire graduated from Tulane University and joined the Marine Corps at 23. She served as an Intelligence Officer serving in the First Marine Expeditionary Force and the First Marine Air Wing. She deployed to Fallujah, Iraq where she led a team of Marines targeting insurgent networks. Claire continued her service after the Marines, working as a civilian with the Army. In this capacity, she deployed to Afghanistan and served as a counterinsurgency adviser to the infantry. Following her work with the Army, Claire served on General Petraeus's counterinsurgency advisory team where she evaluated the training and employment of female engagement teams and their support of special operations forces in Afghanistan. After returning home, Claire worked as a Council on Foreign Relations International Affairs fellow studying the role of women in combat and conflicts.
Click here to see the voter guide from Indivisible Charlottesville.